The Plan for regional operation to combat illegal migration in 2022 has been agreed upon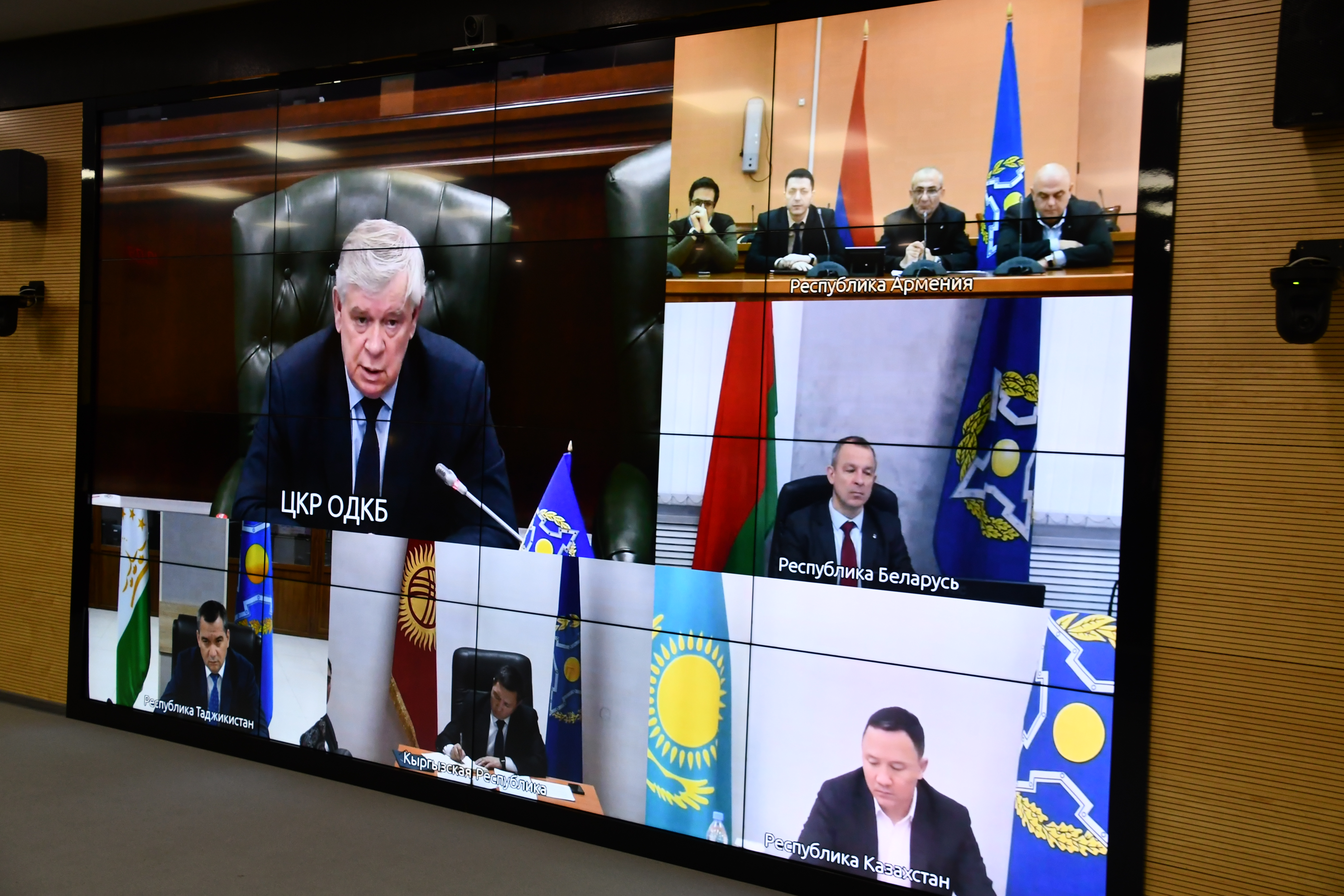 10.03.2022
On March 10, 2022, the CSTO Crisis Response Center held a meeting of the International Staff of the "Illegal" operation chaired by Lieutenant General Valentina Kazakova, Head of the Main Directorate for Migration of the Russian Interior Ministry. The CSTO Deputy Secretary General Valery Semerikov participated in the meeting.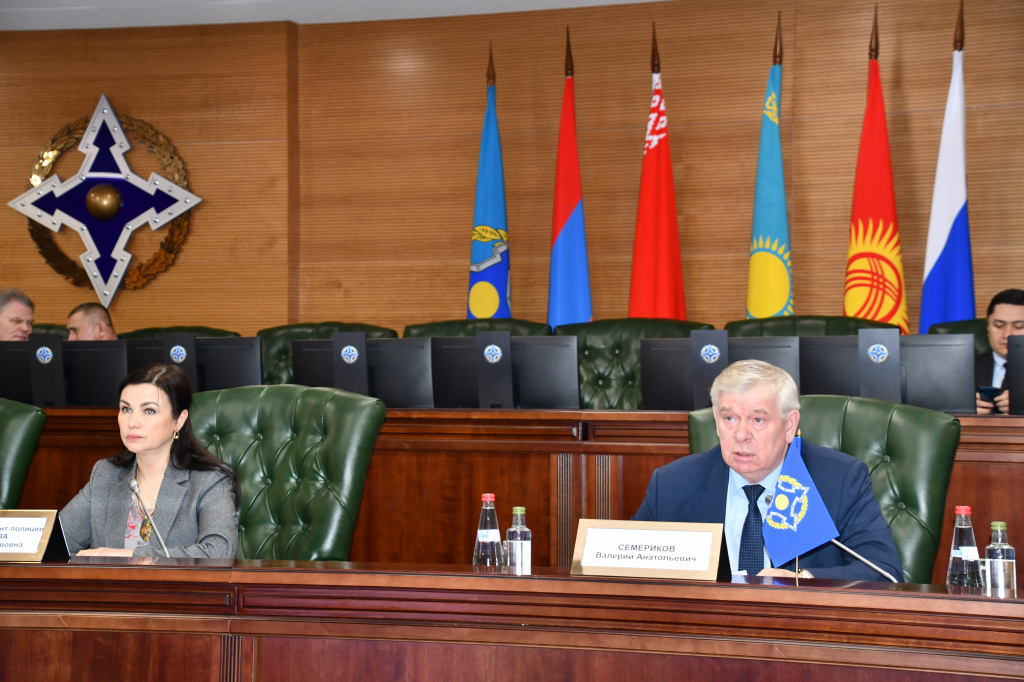 In his welcoming remarks, the CSTO Deputy Secretary General stressed that the meeting of the International Staff of the "Illegal" operation was taking place at a very difficult time for everyone. "This is due to the complexity and tensions in the world in general, and in the CSTO area of responsibility". - Valery Semerikov said.
He noted the need to increase the effectiveness of work and to organize closer cooperation, both at the interagency and at the level of specialized structures of other regional and international organizations.
During a further meeting, members of the International Staff summarized the results of last year's operation "Illegal-2021" in the format of the CSTO.
It was noted that as a result of the coordinated action of the competent authorities of the CSTO member states during "Illegal-2021" operation over 105,000 violations of migration legislation were stopped, including the detection of foreign nationals who had been evading departure after the established period of stay for a long time.
During the operation, 797 wanted persons were detained and 6,969 foreign nationals were administratively expelled or deported from member States of the Organization. 3,517 criminal cases were opened for organizing illegal migration.
Fines were imposed for violations of migration legislation amounting to 221 million US dollars and 2,217 criminal cases were opened for other crimes identified in the course of the CSTO regional operation, including those related to the above-mentioned crimes:
- with illicit drug trafficking - 724 cases;
- with illegal arms trafficking - 102 cases;
- with illegal crossing of state border - 131 cases;
- with extremist and terrorist crimes - 28 cases.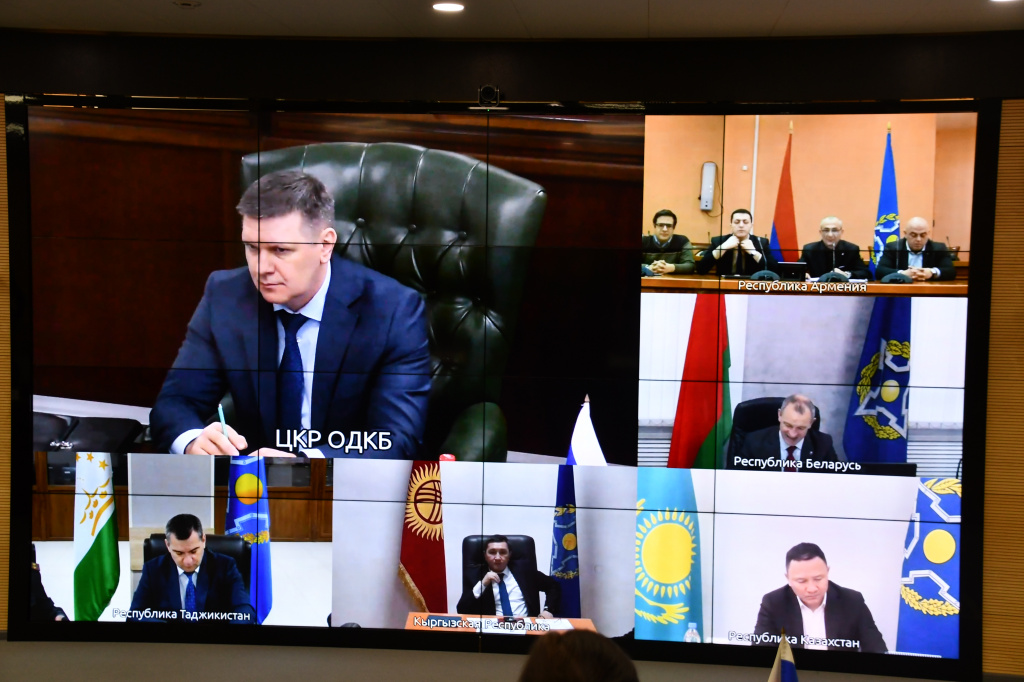 Representatives of the national staffs of the member States of the Organization have discussed in detail the concept of the "Illegal 2022" operation and agreed on the timing of the phases of active measures in the current year.
The agreed Plan of the "Illegal-2022" operation will be presented for signature to the CSTO Secretary General Stanislav Zas and the Chairman of the Coordination Council of Heads of Competent Authorities of the CSTO Member States on Combating Illegal Migration, First Deputy Minister of Internal Affairs of Russia Alexander Gorovoy.
___________________________________________________
The CSTO Press Secretary Vladimir Zaynetdinov
+7-495-795-27-10
+7-495-621-33-23-tel/fax
E-mail: odkb-pressa@gov.ru
Go back